Every building has a story behind it, but good design will tell you it's story just by looking at it.
The images below are from the design process of Founding Principal Brian DiPietro while he was at WTW Architects for Allegheny College. When the college asked for more beds in a smaller building, and to "bridge the gap" between the ultramodern Phase I project and more historical campus buildings, Brian looked to the campus' "rustic bridge", a favorite spot on campus for most students, as inspiration.
Many architects will tell you that architecture is about an experience that people encounter in a building or space, and how they shape people's lives.
But most people wouldn't know that without hearing the story behind the design of that building or space.
At ROCKiT Architects we believe there's a story behind each project that needs to be told.
One that helps people experience and understand architecture as it's intended to be; more than just a building or structure.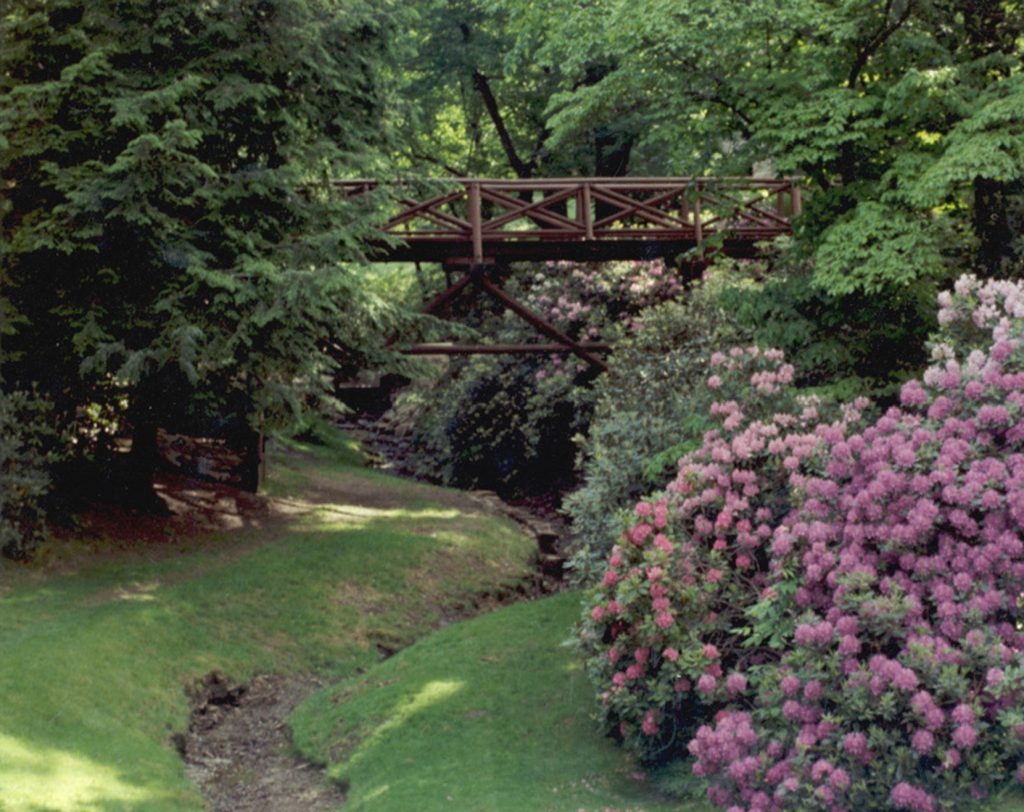 Our story isn't "ours" – it's also our clients', and they let us help write it.
We believe that's part of what sets ROCKiT apart; we include the client in the story, throughout the entire process while bringing an unmatched level of creativity. And that's how it should be. It's the client's story, not ours, the architect is merely being hired to draw/write it, and we realize that. But we can also be your muse if you allow us, giving your building much more meaning and purpose.
Your story is the design – and you're paying an architect to design, right?
Our clients spend a lot of money for some drawings and a stamp, why shouldn't they understand what they're paying for? To us, showing specific project experience on a website isn't about showcasing our talents or pretty pictures. It's about showing examples of our design process and how we work with clients to solve their problems, bringing their visions to life in an unexpected way, often making lifelong friends in the meantime.

Your perceived design problems are our story's villains.
Some architects have a tendency to avoid using the term "problem", as they don't want to appear negative or let their client think something bad has happened. They often replace it with words like "challenge" or "issue" to make it sound like a positive. We don't do that. We believe in honesty and being up front. If there's a problem, we'll be honest with you and focus our time on the solution; not dancing around ways to sugar coat it.
We can be your story's hero, and find the villains, before they harm anyone.
In fact, we believe in being proactive about potential problems and go out of our way to find them, before they find us. A wise construction worker once said it doesn't cost anything to erase or draw a line, but it costs an awful lot to tear down some steel or tear out a wall.
The victory over those villains can become the focus of your building's story.
We greet "challenges" in projects with open arms. As we've often found it's those very problems that result in the defining feature or hallmark of our projects that we otherwise wouldn't have had the inspiration to include. We think of those problems as the antagonist in our story; without them our hero might never be pushed to their limits and achieve what was otherwise impossible. And the final building/story may be fairly boring.
You can see the story's resolution in the design, if you know the story.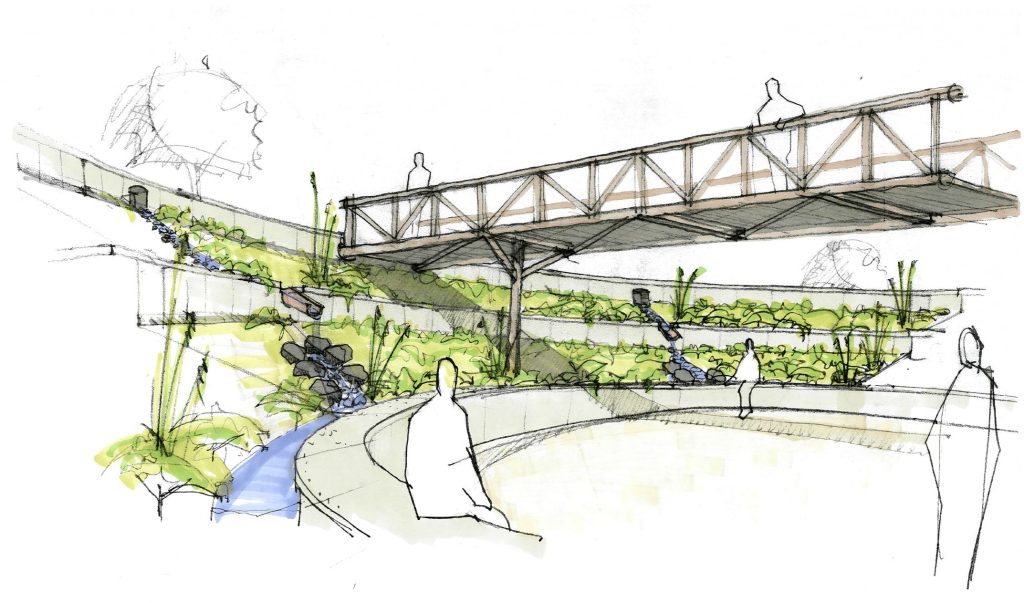 We take the time to include our clients in the design process so they understand every decision that's being made, ensuring a clear understanding of how and why their money is being spent and what the final product will look and feel like. And we don't go wild with designs only to be told to scale it back; we treat your project – and money – as if it's our own. But we want your project to be memorable and special to you, so we strive to provide that "wow factor" that takes your vision and expand it.
That story is what makes your design unique and special.
"You [Brian] often found better ways to accomplish the desired "Look" but using a much more cost-effective approach in design and materials."
– Todd Dominick, CEO, Rycon Construction Inc.
"Brian was very focused on, not only capturing my vision for the project, but enhancing it! When structural needs compromised my ideas, he came up with some creative solutions."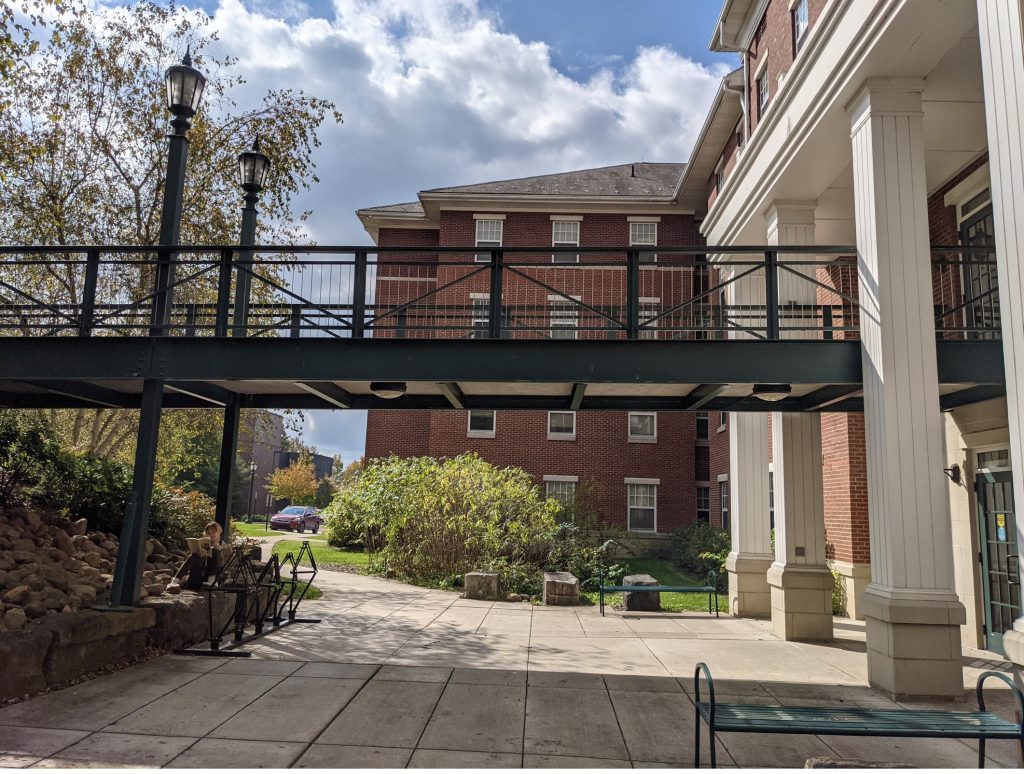 So, sit down, relax, and check out some of our adventure stories with past clients. Maybe you'll see something that excites you, and maybe, just maybe, you'll want us to help write the story for your next project.